23 December 2020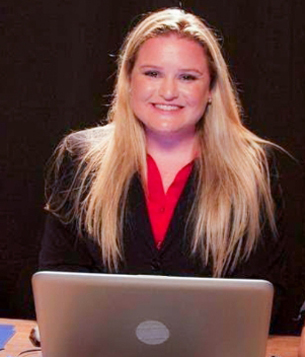 Lisa Ribacoff is the manager and head polygraph examiner of International Investigative Group and Indepth Polygraphs. She is highly certified and experienced in conducting polygraph exams and credibility assessments, meaning that she can detect lies without the use of any lie detection machine. You may also recognize her from Vanity Fair's viral celebrity lie detector tests.
Background
Lisa Ribacoff holds a Bachelors of Science in Childhood Education/Special Education from SUNY Old Westbury as President of the Student Government Association. She also holds a Masters of Science in Educational Leadership and Curriculum and Instruction from Concordia University. Currently, Ms. Ribacoff is enrolled in a Masters of Science for Criminal Justice Program at Boston University.
Lisa Ribacoff is also a graduate of the Academy for Scientific Investigative Training and holds numerous Advanced Polygraph Certifications with accreditation from the American Polygraph Association, the National Polygraph Association and the British & European Polygraph Association (BEPA). During her polygraph education, Ms. Ribacoff studied under Dan Ribacoff, her father, one of the top polygraph experts in the world and polygraph examiner for The Steve Wilkos Show.
Career
Lisa Ribacoff conducts polygraph testing for criminal accusations, employee theft, insurance fraud, family issues, abuse allegations, media, and much more. She is a member of the American College of Forensic Examiners, American Society for Testing and Materials (ASTM International) and serves on The Board of Directors for the American Polygraph Association. Ms. Ribacoff has been with International International Investigative Group for over 10 years and has found the truth for thousands of clients during her time with the firm.
In the Media
Lisa Ribacoff has conducted polygraphs on TV for Good Day New York and has appeared in numerous Vanity Fair episodes, in which she conducts polygraph exams on notable celebrities, including Kevin Hart, Wiz Khalifa, Jennifer Lawrence, and many more.
Kevin Hart:
Wiz Khalifa:
Jennifer Lawrence: