5 February 2020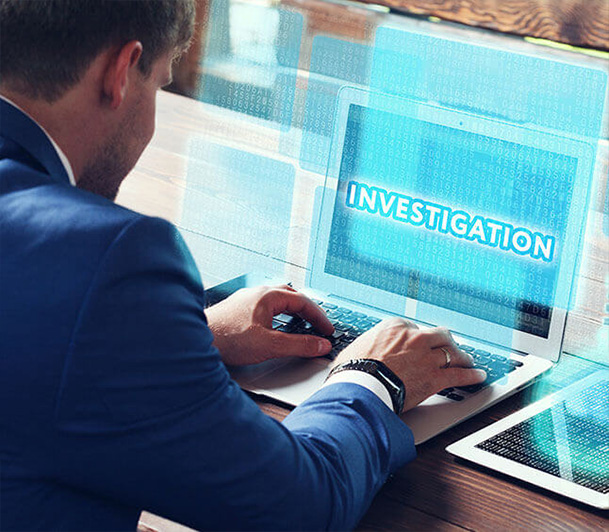 When we talk about crime scenes in this day and age, there are so many possible scenarios other than the standard investigations of physical fingerprints, blood splatter analysis, and even footprints. To be more specific, cyber-crime has become such as major problem with advancements in technology. It can be hard to track cyber criminals because they hardly leave any physical trails. As a result, investigators heavily rely on digital forensics to solve such cases. Here at International Investigative Group, we specialize in digital forensic investigations that can help with any cyber-crime issue you might have.
What Exactly is Digital Forensics?
Essentially, digital forensics is the process in which digital evidence is gathered from various devices or networks and infrastructures. This can include mobile devices, computers, cloud storage systems or even smart phones. Such data and evidence can be gathered from many different sources of information, such as emails and deleted files that might be accessed by a hacker. For cyber-crime, a digital forensic expert would analyze the information collected and report the situation to the relevant authorities. Below are some notable cases which were solved using digital forensics.
Krenar Lusha in 2009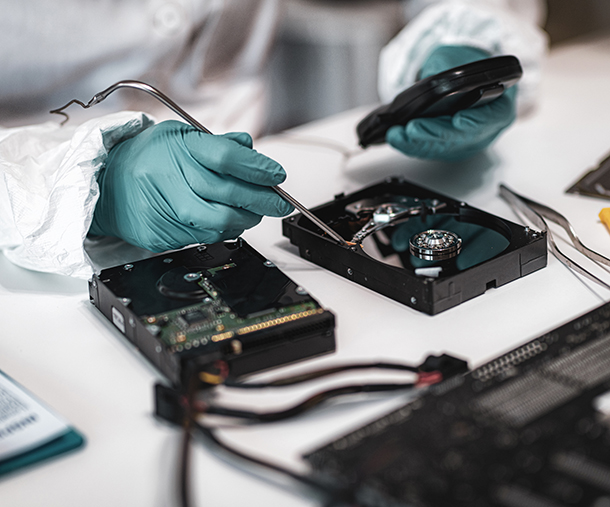 As a result of analyzing the internet search patterns of this illegal immigrant living in the United Kingdom, Derby authorities were able to make an appropriate arrest. It was actually discovered that Krenar Lusha downloaded a substantial amount of information on how to make detonators, explosives and search belts from the internet. Furthermore, when the police received their search warrant for his apartment, they managed to find him in the process of downloading video films called "The Hezbollah Military Instructions Manual and Mobile Detonators". Authorities also found copious amounts of petrol bomb components (71.8 Liters of petrol), firearm ammunition, 14 cell phones (to be used for detonating explosive devices) and computer documents called "Ragnar's Detonators" and "The Bomb Book". It was found that he had also corresponded with people on the internet and posed as a terrorist who had ill intentions toward Jewish people and Americans.
Tony Porter, of the North West Counter Terrorism Unit, stated: "While there is absolutely no indication of what he intended to do with these items, I believe he had the intention of committing an extremely serious offense – I cannot possibly speculate on when or where." After concluding that the accumulated information and data on his computer would be used solely for terrorism, he was found guilty on all 5 charges brought against him. Lusha was sentenced to 7 years in prison in the United Kingdom and was deported to his home country of Albania upon his release. The Judge described him as putting up the facade of being a pleasant and hardworking man who was trying to make a new life for himself and start a family, but behind his act, he was a man with only the intention of bringing violence and destruction upon others. Thankfully, with the use of digital forensics, his violent plot was stopped before it could even occur.
Larry Jo Thomas in 2016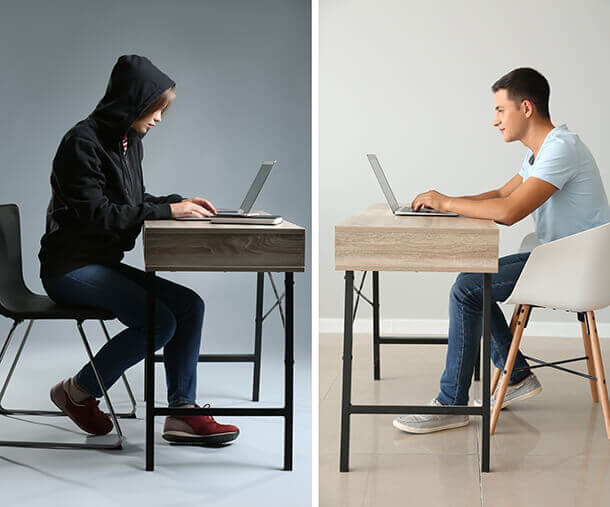 The Indianapolis man was found guilty for the murder of Rito Llamas-Juarez in an attempted robbery, as the men were meeting for Thomas to sell Juarez a used iPhone via the OfferUp app. According to eyewitnesses, each party was accompanied by two others and during the transaction. Thomas then pulled out a firearm and said "Give us everything you got". Witnesses say that he then fired at Juarez who was sitting in the passenger seat of the car. One of Juarez's relatives ran away on foot, while the other drove away with him in the car, where Juarez tragically died.
In Thomas' case, investigators managed to link him to the murder because of the content that he posted on his Facebook account. The IMPD was able to link his OfferUp account to his Facebook account where he was using a handle called "Slaughtaboi Larro". He posted photos that showed him equipped with an assault rifle that resembled an AR-15. In Rito Llamas-Juarez's murder, it was found that he was killed with ammunition that matched the weapon which Thomas owned. Furthermore, a bracelet which matched the bracelet that Thomas was wearing in one of the photos was found at the crime scene. In 2016, Thomas was sentenced to 55 years in prison and another 3 years in community corrections.
Matt Baker In 2010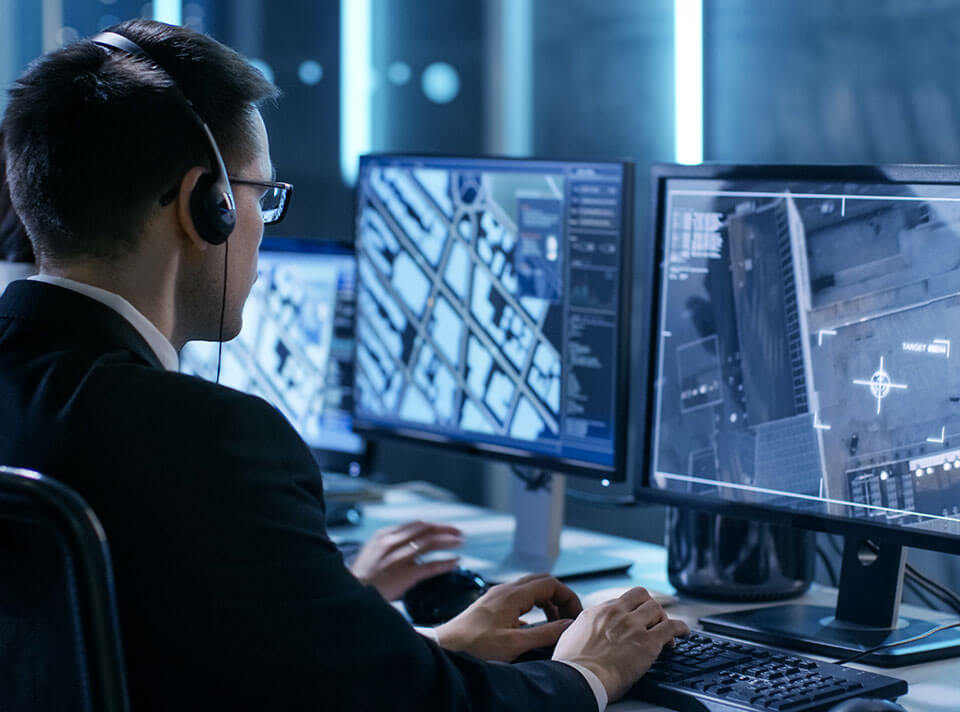 This Baptist preacher was found guilty of murdering his wife, Kari. Before he was linked to the murder, his wife was reported to have committed suicide via overdosing on sleeping pills. However, it was found on his computer that Baker had searched for information regarding overdosing and had visited several drug websites before his wife died.
The investigation was launched by his wife's family, who claimed that suicide was not in her nature and found it suspicious that Baker had given his Kari's phone to another woman after his she had died. It was later found out that Baker was having an affair with this woman. Kari's therapist even said that she had mentioned that she felt her husband was out to get her and suspected that he was having an affair. Unfortunately, this alone was not enough evidence to convict Baker with her murder.
After the woman who Baker had an affair with came forward about some disturbing things that he had said about his wife in private, police reopened the case and investigated Baker's search history for the days ensuing Kari's death. It was found that he had searched numerous internet pharmaceutical websites for different drugs that would have fatal consequences upon overdose. One of those drugs was Ambien, which was found in high amounts in Kari's body during her autopsy. This was the evidence that cracked the case and led to his conviction for the murder of his wife. Thanks to digital forensics, after only 8 hours of discussion by the jury, the "Murdering Minister" was sentenced to 65 years in prison.
Mikayla Munn in 2016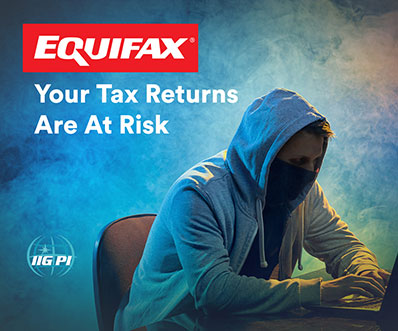 This Manchester University student was found guilty of neglecting her newborn child. In the story originally given to Indiana police by Munn, she claimed that she did not know that she was pregnant at the time and took a bath to deal with what she believed to be menstruation pains. She claims to have passed out and found the newborn submerged underwater and not breathing when she awoke. Something about this story didn't seem right, so an investigation was launched to find the truth about what really happened.
Investigators were able to disprove her story by using digital forensics and Munn's internet search history as evidence. The authorities attributed her baby's death to Munn's online searches on how to abort a baby at home and how to cut the umbilical cord. It was eventually found that she drowned her newborn in a dormitory bathtub immediately after giving birth, making the trial a homicide case.
With this evidence brought to light, Munn pleaded guilty to the charges brought against her and acknowledged her actions and their consequences. She was sentenced to a 12 years in prison with 3 years suspended to formal probation in 2016.
Ross Compton in 2017

In this one of a kind case, the data from Compton's pacemaker actually served as evidence in court. The data, which included his heart rates and pacer demand helped to prove that he had actually submitted fake medical certificates and engaged in insurance fraud and arson of his $400,000 home.
Compton claims that he was asleep when his house caught on fire. He states that when he awoke and saw the blaze, he quickly packed clothes and other belongings into bags and leaped from his bedroom window with his belongings to get to safety after breaking it with a cane. Police later found that this statement from Compton proved to be inconsistent with the evidence that they later found after collecting reports from his pacemaker before, during and after the fire took place.
According to documents provided by the court, a cardiologist who reviewed reports from Compton's pacemaker stated that is highly unlikely that Compton quickly packed numerous belongings and exited the house with several bags from a bedroom window. This is especially hard to believe at Compton's age of 60 and his heart condition. The Cardiologist was quoted as stating: "It is highly improbable Mr. Compton would have been able to collect, pack and remove the number of items from the house, exit his bedroom window and carry numerous large and heavy items to the front of his residence during the short period of time he has indicated due to his medical conditions." The case is still currently pending, as the defense is appealing the court's decision to allow the use of Compton's pacemaker data as evidence. However, if it is allowed, the use of digital forensics can be accredited with putting out the flames of Compton's insurance fraud inferno.
If you need professional assistance any type of corporate/private investigation, physical security, or cyber security, do not hesitate to contact us at hello@iigpi.com, or at (212) 987-0808