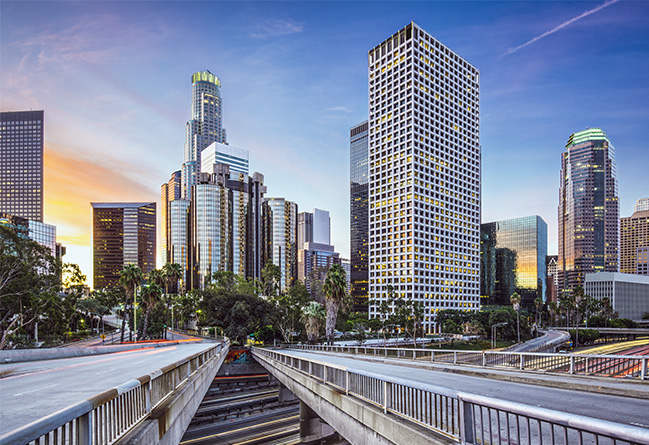 Los Angeles
Things happen for a reason and here at International Investigative Group, we can help you investigate what that exact reason is. Regardless of the predicament that you are currently facing, our professional services can get through to the underlying causes so that it restores peace of mind for our clients. We have been helping a comprehensive list of clients coming from different backgrounds here at Los Angeles, both as individuals and corporate clients, resolving their issues with a 99% success rate.
8549 Wilshire Blvd, #825, Beverly Hills, CA 90211
Our Los Angeles office is currently located 8549 Wilshire Blvd, #825, Beverly Hills, California 90211. Los Angeles, more commonly known as L.A., is California's most densely populated city and second in the United States. It has a population of nearly four million residents and is Southern California's center for culture, finances, and commercial.
Los Angeles is home to a wide array of prominent landmarks, including:
Hollywood Sign
Theme Building, at L.A. International Airport
Venice Beach
Griffith Observatory
Echo Park
Private Investigation Services We Offer
Personal and Domestic Investigations: Protect your family with our extensive list of investigation services that range from matrimonial and child custody investigations to nanny background checks and other personal matters.
Polygraphs/Lie Detector Testing: Polygraph tests make use of a combo of interrogation techniques and physiological capacities to determine a lie or the truth. We focus on the usage of Title IX Polygraphs and InDepth Polygraphs.
Emergency Special Risk Claims: Our investigation services for this category extend from cargo and armored truck losses, banker's blanket and surety bond claims, and even arson and fire cases.
Corporate and Business Investigations: On the corporate level, we help business owners investigate foreign and domestic assets, business fraud, tenant disputes, perform pre-screening, and many others.
Insurance Fraud Claims: Insurance fraud on the business scale could include medical malpractice, workers' compensation, liability claims, and more. Let us provide the litigation support and data reports that you need.
Surveillance Investigation Services: Our surveillance team can help you track and document every single step that a person or an organization takes for usage in court.
Forensic Investigator Services: We are specialized in computer and smartphone forensics as well as eDiscovery for individual needs or commercial purposes.
Security and Armed Guard Services: We have our very own team of armed and unarmed security officers and guard services to cater to different events and to serve various groups of officials.
Why Should You Work with International Investigative Group?
International Investigative Group is led by its reputable founder, Daniel Ribacoff, who has had prior experience in investigating robberies and fraudulent claims. The team he leads comprises of former law enforcement officers who are proficient in this sector and trusted by Forbes Top 500 Members and Fortune 500 Companies. We have also solved over 10,000 cases with a success rate of 99%
Regardless of the situation that you are currently going through, we believe we have what it takes to take on your case with our extensive list of investigation services. With over 29 years of experience in this field, we are more than ready to help you solve your case on an individual or corporate level.
If you are looking to hire experienced private investigators in Los Angeles, do not hesitate to contact the International Investigative Group today. You may call us at (310) 592-0027 or send an email to info@iigpi.com.